Key trends of construction, property and engineering 2023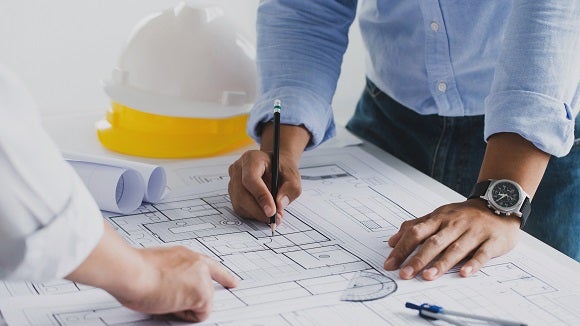 The construction, property, and engineering industries are experiencing high competition for skilled talent due to government infrastructure projects and investment in transportation, electricity, housing, industrial, and healthcare training facilities in 2022-2025. With the exodus of talent and fewer graduates entering the market is facing challenges of finding skilled talent.
Here are some key trends of the industry in 2023:
Talent Shortage
In recent years, Hong Kong's construction market has become challenging due to a lack of new talent entering the market. It has led to a severe shortage of skilled labour, which has resulted in companies offering counteroffers to retain their employees. Companies are now more concerned about project completion progress than loyalty. The situation has turned the market into a candidate-driven market, where candidates have more bargaining power than before.
Candidates' Expectation
The expectations of candidates are changing. They are now looking for other benefits beyond compensation, such as flexible annual leaves and a 5-day workweek. Candidates are more concerned about their work-life balance and are willing to sacrifice some compensation for a better work-life balance. Employers need to be aware of this trend and adjust their compensation packages accordingly.
Employers' Compensation and Benefits
Employers in Hong Kong are beginning to review their compensation and benefits packages to attract and retain talent. Some companies are considering options such as remote work, changing from a 6-day workweek to a 5-day workweek with alternative Saturdays, offering double pay, internal training, and referral programs. These benefits are essential for attracting new talent and retaining current employees.
ESG
In recent years, there has been an increasing awareness of ESG (Environment, Social, and Governance) for both property and manufacturing companies in Hong Kong. According to the Electrical and Mechanical Services Department's (EMSD) official statistics from 2016, more than 60% Hong Kong's total energy consumption comes from the building sector alone.
The construction, property and engineering industry has strived to attain a balance between development and environmental protection. Companies are now more focused on hiring ESG talent to transform their businesses. The rise in demand for ESG talent has led to a shortage of qualified candidates in the market.
Recruiting the right talent requires a deep understanding of the market, and our team of specialist recruitment consultants is here to help tackle your challenges. Speak to Dicky Leung, Manager of Construction, Engineering & Supply Chain for an in-depth discussion about your hiring needs.