Women returning from career breaks can fill skills gaps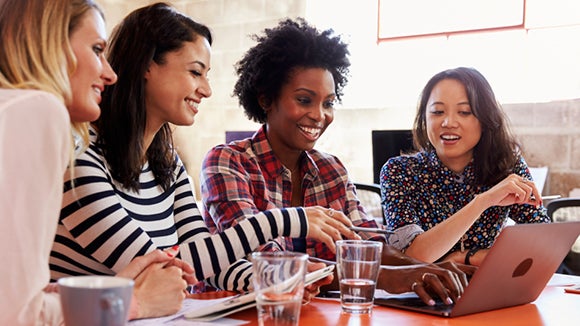 Going back to work after a break to raise a family or for other reasons can seem like a daunting prospect. In these circumstances, many women are concerned that their time away will negatively impact the how they are perceived by potential employers.
But with demand for highly skilled workers increasing, attracting and retaining highly skilled female professionals who have left the workforce has become a priority for businesses to combat skills shortages. Hiring returning women is no longer a token gesture but a business imperative.
Developing effective strategies for attracting women returning to the workforce begins with understanding what motivates them to return, what they look for in a job and what they want from an employer after a career break.
The latest Robert Walters research on Understanding Employers' Attitudes Towards Women Returning To Work explores key ways employers can attract talented professionals returning after a career break. Some of our key findings include:
Competitive pay is important
The whitepaper, created from surveying over 2,200 professionals in Asia, revealed that salary is a key priority - 35% of women ranked financial needs were the top reason they decided to re-join the workforce. Companies who can offer competitive packages are more likely to attract and secure the most talented women when they return to work.
Barriers faced by returning women
48% of women grapple with unequal salaries upon returning to the workforce after a career gap, followed by lack of career advancement opportunities and lack of professional development opportunities. Companies should address these issues from a top-down approach to ensure career breaks are viewed as opportunities and not obstacles by hiring managers and returning women.
Benefits of hiring returning women
Our survey found 55% of hiring managers found job experience or specific skills are the biggest benefits returning women bring to the workplace. Returning women often have significant work experience, a desire to prove themselves and are highly engaged. Hiring managers should effectively recognise and leverage on these benefits.
Objectively evaluating talent
35% hiring managers revealed less than 5% returning women have been offered a more senior or even similar role in the company. By placing returning women in lower skilled roles than the ones they held prior, employers are missing the opportunity to benefit from their expertise.
Employers should dismiss any biased notions about part-time women wanting and being capable of less challenging responsibilities.
Download our whitepaper to learn more about how returning women feel they are treated and how employers could enhance the recruitment and retention of these female professionals.