Coronavirus: What initiatives have HR taken?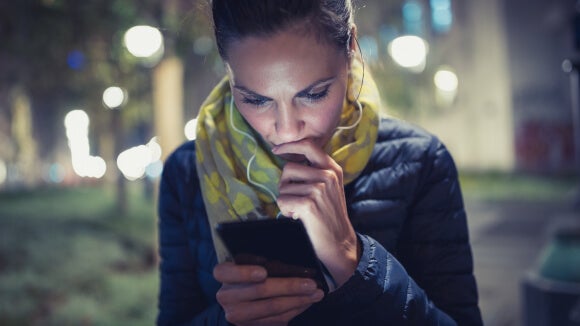 Amidst the evolving situation of the COVID-19, companies are striving to mitigate business disruption as well as to ensure wellbeing of their employees.
Undoubtedly, HR teams are now at the front line of each company during this unusual time. They are working non-stop to provide updated information and advice to senior leaders to facilitate decision making, and to set up contingency plans and policies for staff to follow.
Tiffany Wong, Director – HR of Robert Walters Hong Kong has talked to a number of HR professionals to learn how they have been dealing with the challenges.

How do HR leaders approach the coronavirus in the workplace?

They have come up with policies and guidelines to standardise the practices across the entire organisation. Some of the measures include:
1/ Travel policy
Some companies have implemented travel ban from/to Mainland China, Hong Kong, Taiwan and have also limited travel to/from other countries
Some of them have cancelled all global meetings and internal events
2/ Work arrangement
Splitting employees into groups to take turns to come into the office and work from home. Some companies do alternate weeks, and some shift every 2 or 3 days
Flexi hours to avoid peak hours traffic in public transportation
For employees who used to travel frequently, some employers have allowed them to work from home (given they have adequate technical support)
Shorter working hours from 9 am to 3pm or 4pm
Self-initiated quarantine and mandatory quarantine if needed or required
Unpaid leave for those whose businesses are worst hit or impacted
3/ Benefits & allowances

Allowances/subsidies such as lunch allowance, taxi fares are provided when employees go to work
Special allowance for front-line staff (including retail bank, B2C retailers, F&B, property, engineer etc) – from HK$300 to HK$800 per day
Supplying employees with surgical masks when they come to work
Reimbursable expenses on purchasing masks, disinfectants, alcohol hand rubs, etc. using Flexible Spending Allowance Benefit
Some companies are also encouraging employees to clear off their annual leaves, e.g. giving them extra 2 days off for every 10 days of annual leave taken consecutively

What else could HR do to handle the situation?

Strategise to retain top performing staff during such a crisis and review hiring plan for 2020
Roll out engagement/wellbeing programmes to drive engagement and resilience in the workforce
Coordinate cleaners to come into office to ensure office space is safe and hygienic for staff to return to work.

Interview arrangements

Companies who are conducting face to face interviews have required candidates to have their temperature taken at reception desks and wearing mask will be a pre-requisite. Hand sanitizer is also provided before the candidates are escorted into the interview room. Some companies also require candidates to declare their travel history.

Many companies have started conducting interviews via Skype/Zoom.

Skills in demand from HR

Crisis management skills are key in such critical moments. HR professionals are also required to have commercial sense in order to give suitable advice to the business.
Also, we have noticed an increased needs for seasoned C&B professionals who are willing to do hands-on operational work which includes payroll.



For more hiring advice, contact us now and speak with one of our specialist recruitment consultants.