We believe in the power of a diverse global workforce that champions the right for people to be their true, authentic selves.
Helping organisations build more diverse teams and professionals have successful careers is part of our purpose to power people and organisations to fulfil their unique potential.
The Robert Walters Group has long been an advocate of diversity and inclusion. We believe a diverse workforce enables different views, opinions and ideas whilst mirroring the key stakeholders and customers all businesses work with.
Below you can find more information about our internal approach to diversity and inclusion along with an insight into how we supply our clients with diverse talent pools.
Delivering diverse talent pools for our clients
Robert Walters are committed to supporting the D&I strategies of our clients, we have designed our recruitment processes to ensure the talent pools we present are as diverse and inclusive as possible.
Find out how we're driving diversity within Robert Walters
We understand that a more diverse workforce brings with it different ideas and perspectives which helps drive productivity, creativity and innovation, delivering better results. View our D&I strategy, awards and accreditations below.
D&I news, articles and blogs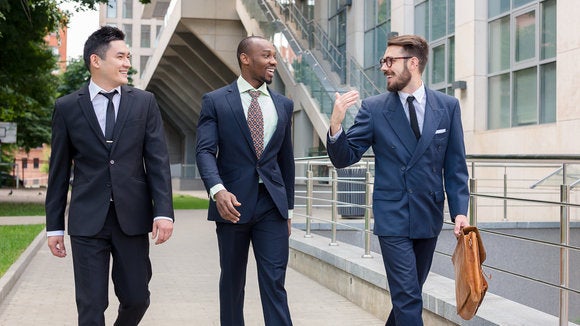 Diversity and inclusion are not interchangeable terms. Diversity within an organization without inclusion is just many different people in the same place at the same time with no engagement or connection.
The impact of the global pandemic has impacted individuals and communities in different – and unequal – ways. The careers of older workers and younger workers are significantly more likely to have been impacted than the overall working population. The number of older workers has been increasing over recent years, but COVID-19 is forcing some workers to retire.
Jennifer Atkinson, CEO of International Travel Connections, talks about her inspiring story and her thoughts on how we can help more women to the "top of their game".