How to write a great technology CV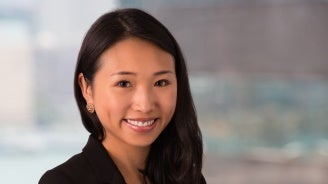 When starting your technology job search, a strong CV is the key to getting your foot in the door with a potential employer. It provides you with an opportunity to sell your relevant skills and essentially market yourself as someone a hiring business would want to meet.
Kitee Fu, Manager, IT-Commerce of Robert Walters Hong Kong is sharing what makes a great CV to ace your technology job search:
Well organised track record
You don't have much time to set yourself apart from the other candidates who may be applying for the job, so start off with three or four bullet points detailing any key tangible achievements from your current role, i.e. successfully implemented new CRM system across the Asia Pacific business which achieved a saving of USD, or, managed annual budgets totalling USD. Potential employers will want to see that you can deliver in your role.
Be bold about your key skills
You should follow your achievements by highlighting any key skills, technical expertise and qualifications you have which are relevant to the role for which you are applying. Employers will immediately look for this when scanning your CV and it instantly marks you out as being appropriate for the role or not.
Be specific - Is your background experience relevant?
Not all employers are instantly recognisable brand names, but regardless of this you should always include a short synopsis of your current employer – who they are, what they do and company size in terms of employees and turnover. A potential employer will want to see if your past experience is relevant and if your skills are transferable – often, they will stipulate that candidates must be from a particular industry or background so they can 'hit the ground running' in their new role.
As a technology professional, you can make yourself stand out by including relevant information at the top. Start off with a profile statement that is business focused, not personal, to let the employer know immediately who you are and what you do. Keep it clear, simple and to the point.
Layout is key
Remember that regardless of what you actually put in your CV, the format is the first thing a recruiter or employer will take in when they open it. It shouldn't be overly colourful and flashy as that implies style over substance, but it should highlight your experience in a way that your most impressive skills stand out. A tip is to take a step back and think about what someone viewing it for the first time would think.
Grammatical errors
Regardless of which industry you work in, spelling and grammar mistakes are a big turn off for employers and should be avoided at all costs. It's always advisable to get someone else to proofread your CV before you send it to an employer or recruiter.
Tailor your CV
While a generic CV which details all your skills and achievements may yield some success, you are more likely to get noticed if you customise it to specific roles. To do this effectively, you need to find out what the employer is looking for. Carefully examine the job specification and do your research on the internet and highlight the relevant achievements from your career. If your experience isn't a direct match, think about how the technology knowledge you have built up throughout your career may apply.
When applying for technology jobs, it's important to remember that a good recruitment consultant will help you with tailoring your CV as appropriate.
You can explore the latest technology jobs here.