#EachforEqual: Top tips for women in technology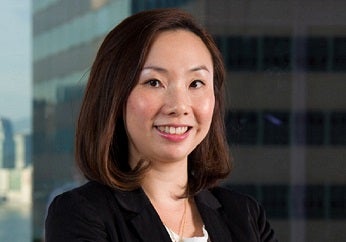 Like many male-dominated fields, technology offers challenges and opportunities for women who make it their field of choice. From an all-boys club, the industry is changing significantly as we see more women climb the ranks at influential tech companies and startups across the world.
On this year's International Women's Day, themed #EachforEqual, we spoke with June Tam – Senior Manager, Tech & Transformation at Robert Walters Hong Kong to get her top tips for women working in the tech industry and ways they can make themselves stand out in their job.
Know your objective
Often employees fall into a routine of completing their required daily tasks, often very well, but fail to define an end goal. Hopefully in that capacity you can help drive the company or department forward, but many times women will find themselves stagnate in these situations.
Do you know you want to work in a certain area, or is a bigger pay-rise a driver? Maybe you want to work in management someday and would like to tailor your responsibilities to give you more experience in this area? Be honest about these objectives and clear on what you want to achieve.
Be prepared to adapt quickly
Accepting change is good, but embracing change is the quality that successful tech professionals all share. Trying to plan every detail of your career is impossible. Instead, be prepared to make the most of opportunities that present themselves.
Clearly define and work toward your objectives in a job, so you know what goals you're trying to reach. This will allow you to work smarter and to better highlight your achievements.
As well as developing technical knowledge of your field, it's also vital to learn the nuts and bolts of how the business operates. Even if these issues don't fall under your direct responsibilities take opportunities to meet with other teams and departments to develop a well-rounded view of the company.
Be open to a mentor or coach
More professionals are choosing to engage with a coach or mentor. Usually this will be someone in a senior position or with a similar background within the tech industry who can give guidance on how they achieved their career goals and practical advice. This is a great tip for any industry, not just technology.
Don't be afraid to ask someone to mentor you. It's flattering to be asked and if they don't have the capacity to coach you at this time they may have recommendations of who could.
Communicate openly with colleagues
Effective communication within a team can help the whole team work more cohesively and progress toward a common goal. This will not only help the team stand out, but also you as an individual.
Working in technology will almost inevitably mean working in a male-dominated environment. This may feel alienating, but it also gives female professionals the chance to make their mark. Being willing to speak up is essential, and developing positive relationships with your colleagues is part of this. Having support from colleagues – particularly senior staff – can make all the difference in ensuring your voice is heard.
Are you ready to take up your next challenge? Check out the latest technology tech jobs in Hong Kong.