Hong Kong 'Smart City' Drives Demand For Tech Talent In 2019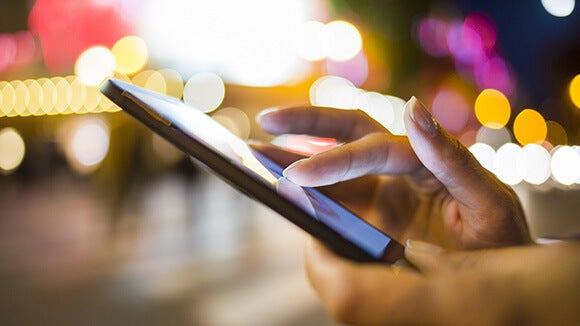 In 2018, technology hiring was active, reflecting government ambitions of building a 'smart' city and an innovation and technology (I&T) hub by funding space for high-tech businesses and promoting talent recruitment and training.
Demand is high for specialists in infrastructure and cyber security as companies need to review security policy and respond to the growing threat of cybercrime. Candidates with technical qualifications such as CEH and CCSP are in high demand.
At the same time candidates with a PhD in computer science and solid experience in data modelling, big data and machine learning are highly sought after as companies and consultancy firms wish to leverage the insights available from these emerging technologies to improve their digital presence and advise clients respectively.
Many industries, from supply chain and insurance to property, have embraced blockchain to trace assets and commodities back to their origins. On the software engineering side, we continue to see demand for tech talent experienced in C++ and Python to accommodate the growth in blockchain.
With e-commerce expected to remain a growth area, retail companies are actively recruiting e-commerce project managers; candidates with experience working with Chinese e-commerce companies such as Tmall and Alibaba will be sought after. Meanwhile, developers with a background in Java, C# and PHP web development; as well as data analysts specialised in SQL, Python, R and advanced Excel skills will continue to be in high demand.
Hiring managers have struggled with skills shortages as increasing specialisation within the industry has forced them to look for highly specific candidate profiles.
We noticed companies, in particular start-ups, seeking to hire non-local candidates under the Immigration Arrangements for Non-local Graduates (IANG) scheme in areas such as fintech, blockchain, big data and AI, due to the scarcity of such talent in Hong Kong.
We also noticed that some technology candidates preferred contract over permanent roles in order to broaden their project exposure and to enjoy better pay and job flexibility.
"Within the contract market, employers were determined to ramp up their project resources by hiring contractors for quicker onboarding and for easier budget management. The financial services industry was still the key driver of professional contractor hires for ongoing projects such as digitalisation, systems revamps, fast payment systems and for the launch of new regulations." said June Tam, Senior Manager, Financial Services Technology & Contract Technology.
Mid to senior-level tech professionals were sought to fill project management roles, as were infrastructure specialists such as security architects, network administrators and helpdesk specialists. Developers with DevOps and Agile backgrounds were also required to support systems implementations.
While a higher salary is still the main factor in a candidate's acceptance of an offer, we have also found that an increasing number of candidates in the technology sector are beginning to consider and place more importance on factors such as office culture, state-of the art technology and stock options.
Want to find out how much you are worth as a tech talent? Request a copy of Salary Survey now.