Contractors value company inclusion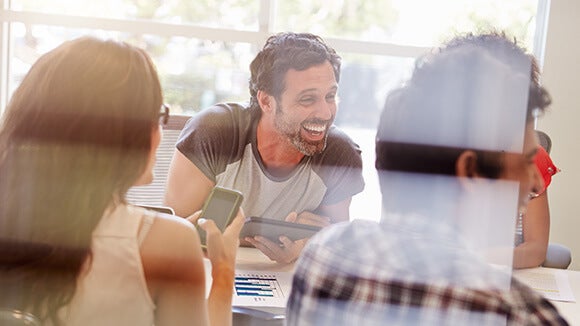 With the increase in projects and difficulty in securing permanent headcount, organisations in Hong Kong have a growing need for contractors. However, professionals traditionally have concerns towards taking up a contract position due to its lack of stability and market perception that it was for lower level jobs.
To find out if professionals are more open to contract roles with the growing number of job openings, we launched the Hong Kong Contracting Survey in 2015 to examine the benefits and challenges of working as a contractor. We conducted the same survey in 2016 to see if professionals' views towards contracting have changed.
Download the 2015 and 2016 survey.
Comparing the results in 2015 and 2016, although contractors still prefer longer contracts of six months or more, they are becoming more open to short-term contracts of one to six months (up 8%). Higher pay is no longer considered as the primary benefit of contracting; instead professionals value the opportunity to gain new skills by taking on a contract role (up 9%). Contractors are also less worried about job security, but are more concerned about the lack of company inclusion (up 14%).
The differences in 2015 and 2016 indicate a maturing contract job market in Hong Kong. Instead of treating contract jobs as a way to get back into the market immediately or earn a higher salary, professionals increasingly see contracting as a viable career option and a good opportunity to gain new experience. They value company inclusion and seek to contribute to the business with their specialist skills.
Contractors value company inclusion and seek to contribute to the business with their specialist skills.
Key findings in 2016
Lack of company inclusion was rated by contractors as their biggest challenge (35%), followed by no job security (33%)
78% of contractors felt that they were not being treated in the same way as permanent employees
Exposure to new skills was the most commonly cited benefit of contracting (33%)
A majority of professionals (82%) preferred longer contracts of six months or more
81% of contractors felt that it is important to have the opportunity to be converted from a temporary to a permanent position
The Hong Kong Contracting Survey 2016 was completed by over 400 professionals in Hong Kong who are contracting or have been in a contract position before. To find out more and access the full results, please download the PDF here.
For your contracting hiring needs, please contact Carly Adams on +852 2103 5361 or carly.adams@robertwalters.com.hk.