How to attract the best contractors and keep them engaged
Contracting professionals are an increasing attractive recruitment choice for companies that want to benefit from specialist skills and flexible working arrangements. They can also offer a quick fix solution to budget constraints and shortfalls in headcount.
Our latest Hong Kong Contracting Survey 2018, A professional guide on attracting contractors and keeping them engaged identifies and analyses the needs and expectations of contractors from different business functions, and recommends measures employers should consider when seeking to attract and motivate the best contract talent.
This survey gathered the views of 120 professionals across a wide range of industries in Hong Kong who are either currently working, or have previously worked as a contractor.
Download the full Hong Kong Contracting Survey 2018 by filling in the form or contact us to find out more about hiring contractors.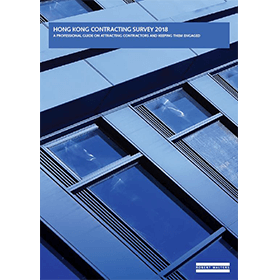 Key findings:
Over 60% of contractors preferred contracts that last longer than 12 months
Only 50% of Technology contractors see completion bonus as a deciding factor when accepting a contract
70% of contractors apply for jobs through recruitment consultancies
The top challenge faced by banking operations contractors being incomplete induction process