HR leaders, have you prepared your workforce for the post-fifth wave of Covid-19?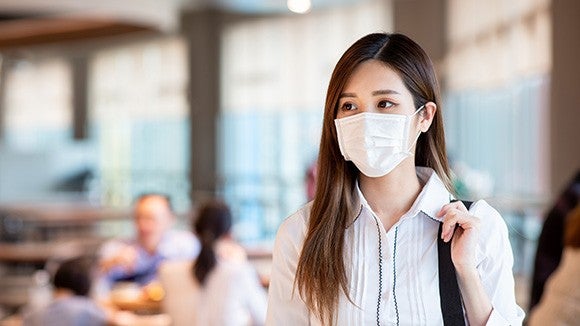 Updated 3 April 2022

Who would have thought a few months ago that the fifth wave of Covid-19 would have such a big impact to daily life and the workplace in Hong Kong? With the Hong Kong government announcing to ease the tough Covid-control measures in April, the question to HR leaders would be: what should be done to ensure as smooth sailing as we "head back to the office", or do we need to "head back" at all?
In this article, we will provide some recommendations and "food for thoughts" for HR, so to help you get prepared in advance.
Is "full return to office" the only option now?
The most frequently asked question by employees in the next few weeks will probably be: what will the work arrangement be like in late April? While it's still early to say whether Covid will die down completely, one must admit that the workplace will never be the same again post-covid. Is it still a must now for all employees to be back to office physically? The answer is probably "no" to a lot of businesses. It's important not to forget the lessons learned over the last few months and putting aside all the technology/resources invested, think about what has worked for your company that could stay – A-B teams, partly flexible, remote working on needs basis or sharing desks?

If you can be flexible, then be flexible. Once an approach has been chosen, it is key to set new ground rules and clearly communicate these to all employees. Keep communication two-way and continue to monitor the effects of previously made decisions on both employee health safety and mental wellbeing.
What if there's another outbreak?
We hope this is the last thing to happen but as always, HR professionals need to prepare for the "what if" to minimise the negative impact to businesses. Some HR teams have shared with us that will put in place preventions and to-do-checklist, such as:
requiring employees to conduct rapid test (RAT) daily/weekly before coming into the office
engaging a cleaning company to do regular deep cleaning
bulk ordering antigen rapid test kits
reviewing existing sick leave requirement
protocol to overnight office closure
vaccination policy
HR leaders are also advised to be more proactive in proposing options and contingency plans to senior management in case of another outbreak and ensure the communication on last-minute information to employees is effective
Getting ready for a challenge to attracting and retaining talent
Perhaps the phenomenon of "Great Resignation" is less significant yet in Hong Kong, but the tight Covid rules over the last year have definitely driven some talent away from Hong Kong, leading to a shrinking talent pool. With inflow of talent much dried up, local and especially niche talent will once again in very high demand over the next six months.
Apart from having a competitive hiring strategy, HR and talent acquisition teams should also be focusing on employee retention and employer branding to avoid losing of existing talent. Some key focuses should include:
promoting from within
upskilling employees
further training on their specialties and hybrid capabilities/soft skills
changing employee expectations and employee re-engagement
culture re-shaping etc.

Refocusing on employees' wellness and mental health to social responsibility

Research across the world suggests many employees are reconsidering their work/life balance and priorities after their experiences of the pandemic. We have seen many companies put measures and extra resources to support the wellbeing and mental health of their employees over the last few months of radical change. Some examples are:
sending rapid test kids, quarantine caring and healthcare-related packs to employees
sponsoring or hosting wellbeing webinars, blogs, hotlines and virtual wellness classes
paying for ergonomic/IT equipment to help employees set up an adequate home working environment
HR leaders are strongly advised to be creative and proactive when it comes to showcasing your care to employees' wellness and mental health, and at the same time be vigilant to signs of employees' burnout and distress. At the same time, we've seen some companies not forgetting their efforts on CSR and sustainability (e.g. supporting carbon footprint) during office lockdown. All these would strengthen your employer branding and give a purpose to your business.

Remaining a positive mindset and attitude is still the key to succeed
Finally, whilst lockdown and restrictions are easing in Hong Kong and many locations, it may be back. Don't forget the most important assets to an organisation is people. The constant sense of unpredictability may stay for a little while, it is important for HR to work with business leaders to create a positive mindset and culture amongst the workplace, upholding "people first" mentality and treating uncertain times as an opportunity to grow.
Last but not least, stay safe and healthy, both physically and mentally.


Check out other hiring advice including how to do remote hiring and onboarding effectively.