What'sNext Talent: Featuring LinkedIn, Room to Read, HKBN and Text100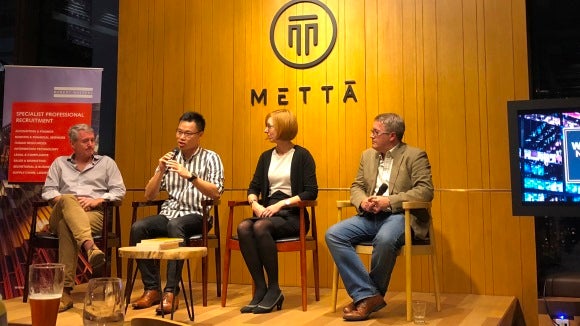 On 21 February 2018, Robert Walters Hong Kong sponsored the "What'sNext? Talent - Featuring LinkedIn, Room to Read, HKBN and Text100" event hosted by Metta Hong Kong. What'sNext Talent is part of the signature Mettā event series where professionals from across the innovation ecosystem joined a panel discussion on a specific topic regarding "What's Next?"
Moderated by Sommer Nisbet, Organisational Development Director, Robert Walters Greater China, the panel discussion specifically focused on how companies and management teams have adapted to attract and retain millennial talent.
The other panellists were John Wood from Room to Read; Adam Gregory from LinkedIn; Rosemary Merz from Text 100 Hong Kong and CY Chan from HKBN.
Topics that have been covered included:
How companies have adjusted tactics to attract millennial talent in the workforce
What millennials want in the workplace: truths & misperceptions
Strategies for millennial talent retention
Understanding the millennial search for meaning in employment: the ideas of purpose, transcendence, belonging and storytelling
This was an interactive panel discussion with professionals from different companies and start-ups sharing their empowerment initiatives for employees.