Robert Walters Hong Kong Named Among 'Best Companies To Work For In Asia 2019' By HR Asia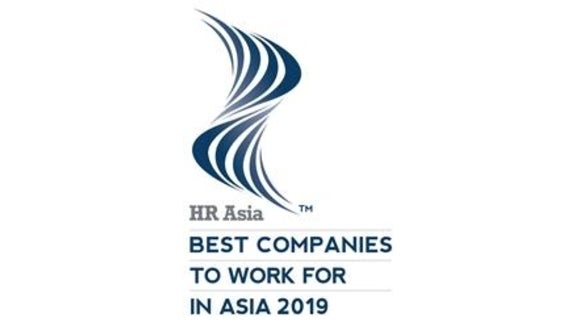 Robert Walters Hong Kong has been awarded one of the "Best Companies to Work for in Asia 2019" by HR Asia Magazine, a top regional publisher in the HR industry. The highly-reputable award recognises companies that possess remarkable levels of employee engagement, corporate culture and employer branding.
"The Best Company to Work for in Asia" award is one of the region's most authoritative awards. The rigorous selection process covers a comprehensive assessment of participating organisations' employee engagement, leadership effectiveness, workplace and talent strategies. Employees are invited to provide ratings and opinions on their employers to help select the winner.
Ricky Mui, Manager Director of Robert Walters Hong Kong, said, "At Robert Walters, we focus on growing successful futures for our employees by developing their careers through strong collaboration and team work. It is the amazing people that make our workplace so special."
"We have a unique work culture that has been cultivated globally through international mobility, as well as, hiring staff from diverse backgrounds and providing them with an inclusive environment. This is achieved by offering greater flexibility through innovative use of technology, as well as, a commitment to ensure our employees maintain strong work-life balance. We also sponsor various charities and actively encourage our staff to participate in volunteer work, enabling them to live their purpose, which is the main reason they enjoy and have fun coming to work every day!"