Robert Walters Hong Kong continued to support Feeding Dreams Cambodia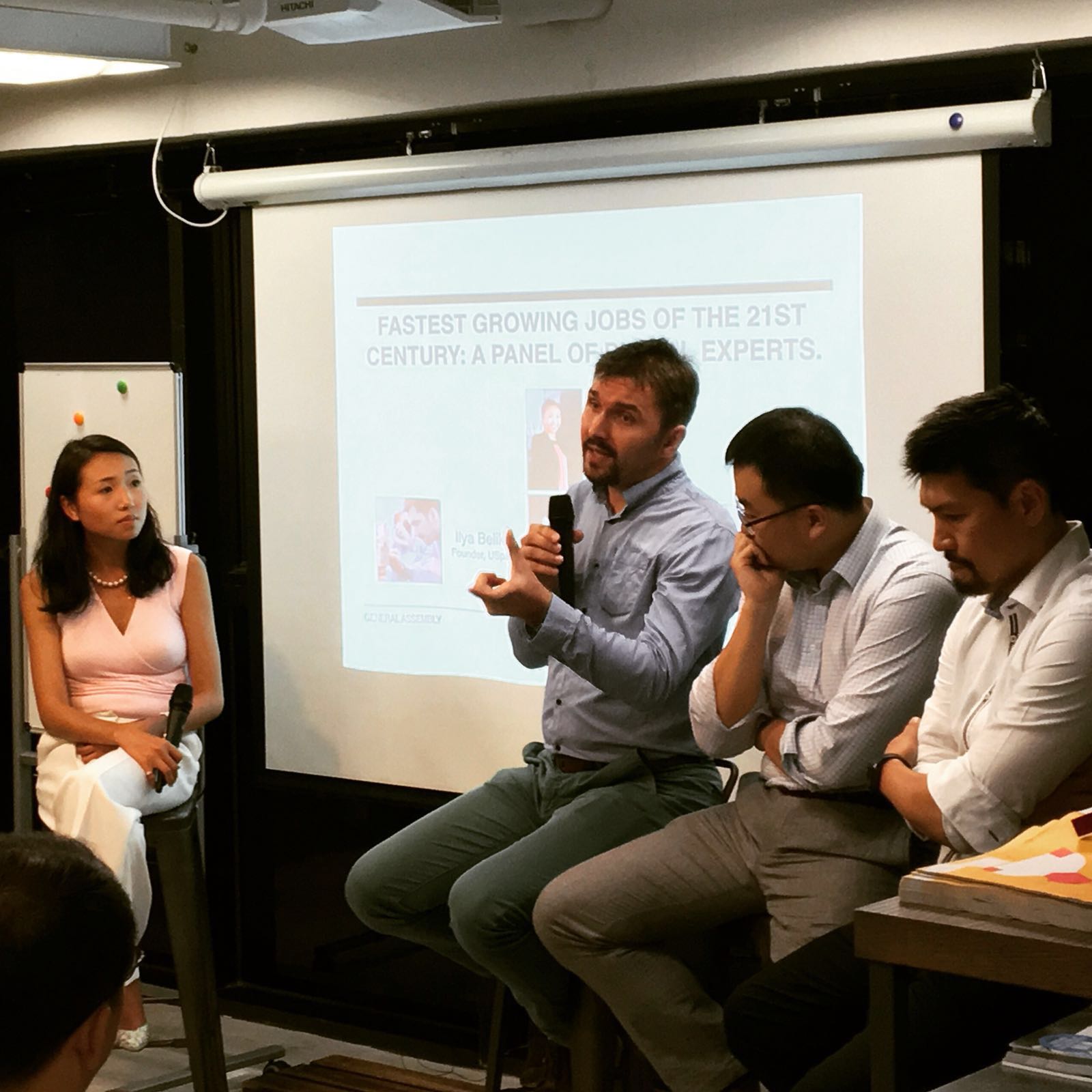 On 4 August 2016, Robert Walters and General Assembly, a global network of campuses offering courses in technology, business, and design, brought together a panel of four specialists from digital and technology field for an inspiring evening of sharing on the fastest growing jobs of the 21st century. While the requirement of technical skills varies in different industry, all agreed that soft skills and the willingness to learn are the keys in pursing a career in digital and tech.
The panellists were Kitee Fu, Manager of the IT Commerce division, Robert Walters; Bertrand Chen, Lead Data Scientist (Head of Products and Data Services), Asia Miles at Cathay Pacific; Ilya Belikin, Founder, USpace and Steven Lau, Creative Director/Head of UX, Agility Digital Marketing. The discussion was attended by over 50 participants.
Moderator Kitee Fu started off the discussion by asking what are the essential skills needed in the digital and tech area. While certain technical skills are required for the field, possessing technical skills alone is not enough to succeed. "It is difficult to predict what the most valuable skills are in five or ten years," Bertrand Chen said. "The abilities to learn new things and adapt to changes are more important." The panelist agreed that as a generalist that qualifies in all areas is difficult to find, they prefer candidates that specialise in certain technical aspects and are able to work well in a team.
Panellist Steven Lau raised the importance of soft skills among other success factors, particularly the ability to convey ideas. "The ability to convey ideas is essential – present important idea first especially at key moment. Communication skills are key."
The discussion ended with panellists sharing their insights on the future of their areas and giving advice to attendees who want to change their career. While experience is still important and it is always not easy to change career, they agreed with some technical experience, one can also succeed if he or she is committed to learn.