i-Cable News: Overseas and Local Talent Hiring in Hong Kong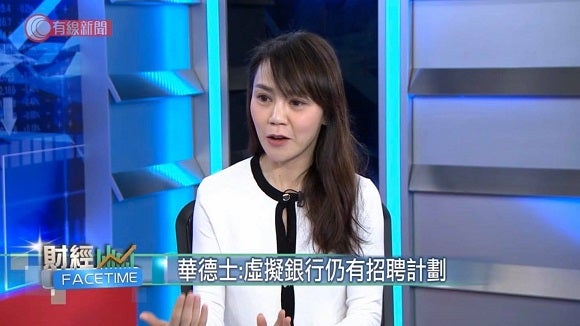 On 3 April 2020, Carol Cheung, Financial Services and Commerce Finance Director of Robert Walters Hong Kong was interviewed by i-Cable TV. The interview was conducted in Cantonese and below is a synopsis of what Carol has shared during the interview:
On the topic whether overseas talent are discouraged to come to Hong Kong due to the social unrest last year and the epidemic, Carol shared the fact that the demand for overseas hiring has decreased significantly since 2007, except for talent that possess working experience in Asia, Hong Kong or Mainland China. There is also a higher cost associated with relocation from overseas such as accommodation and education subsidies for children. On the other hand, Carol notices financial institutions and technology companies in Hong Kong have continuously been looking for tech talent from Mainland China, especially those specialised in digitalisation and e-commerce, as there is a skill shortage in these areas in Hong Kong.
When discussed whether more companies are adopting contract hiring now, Carol shared that financial institutions and companies are now having a tighter budget and are more conservative in hiring. Some companies are starting to look for more contract hiring instead to tackle headcount freeze. Areas where hiring is still relatively active are virtual banking and fintech, which some of them had their soft opening very recently. Despite a slowdown in global economy and headcount freeze across the financial industry, Carol expects hiring in fintech and virtual banking will continue at the time being.
Finally, on whether there are still any M&A activities and operation expansion in Hong Kong now, Carol shared that in general they have been put on hold as many companies are now adopting a "wait and see" approach in regards to the company development this year.
You can watch the full interview here. (Note: watching the video will require downloading iCable News's apps. The interview was conducted in Cantonese.)