The landscape for Hong Kong technology recruitment in 2017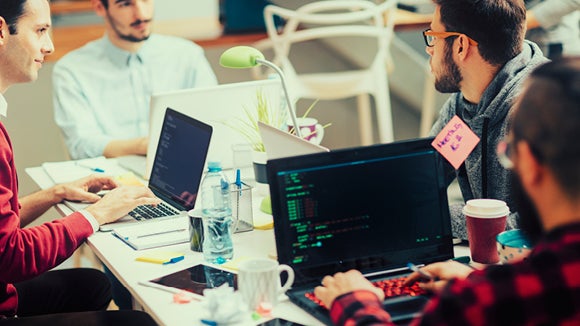 As both in-house and external technology consultant firms are seek new IT talent in Hong Kong, IT recruitment remains very active in 2017.
Solution architects, project managers, technical pre-sale professionals and engineers are in highest demand in the job market, thanks to the continued growth of cloud computer and cyber security.
There has also been a growing demand for contractors as companies are looking way to be cost effective, finding ways to solve headcount issues and reshuffling of resources.  To attract and retain contractors with strong technology skills, companies are offering 10-15% higher than permanent hires.
Overall the future for online and digital specialists will remain very positive, there will be a strong need for specialists such as mobile developers, e-commerce specialists, cloud integration architects and cyber security engineers and consultants.
This was among the key findings of our latest Salary Survey 2017.
About the Global Salary Survey
Now in its eighteenth edition, the annual Global Salary Survey is the most comprehensive review of professional salaries and recruitment trends around the world.
The comprehensive book, covering 27 countries, is free and covers the UK and Ireland, Continental Europe, the Middle East, Africa, Asia, Australia and New Zealand as well as North and South America.The Global Salary Survey is based on the analysis of permanent, interim and contract placements made across each of our geographies and recruitment disciplines during 2016.
To know more about hiring trends within IT and other industries, click here to request a copy of the 2017 Global Salary Survey.