Using social media as part of the talent acquisition process in China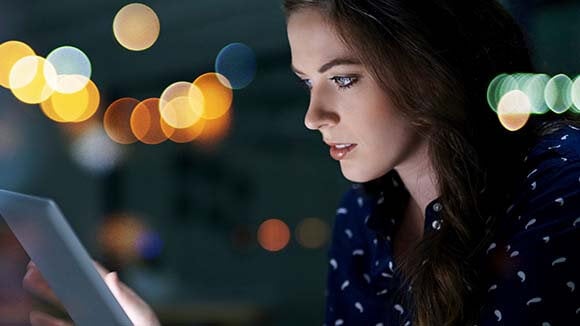 For both job seekers and employers in China, recruitment agencies and job boards are clearly still the go-to methods for finding jobs and recruiting staff. But when you couple these traditional methods with some social media savvy, you've got an even more powerful talent acquisition combination at your fingertips.
In our recent survey on social media and recruitment in China, responses indicate that most job seekers in the Chinese market favour employing conventional means of looking for a job over using social media.
For example, 67% of them engage with recruitment consultancies, while 64% of them rely on job boards such as Liepin.com, 51job.com and Zhaopin.com. Furthermore, 47% of respondents look to colleagues and friends for job referrals, and 17% of them search companies' official websites for job postings.
Despite the surge in internet users across China, social media as a means of job seeking still lags behind. For example, less than half of respondents claim they prefer finding and applying for jobs on professional social networking sites, such as LinkedIn. And not so as expected, only 8% cite WeChat as their job search preference.
Hiring managers likewise prefer traditional talent acquisition practices, with 79% using job boards when they are looking for new hires and 64% opting to work with a recruiter.
Reasons behind the slow uptake of social media as a primary means of recruiting
Given the burgeoning number of internet users in China, why has the country been slow to embrace social media as the foremost tool for talent acquisition?
One reason is likely employers' reasonable fear of being spammed. After all, when a company advertises a job on social media, it opens itself to receiving all kinds of applicant responses, from passive job seekers to the simply unqualified. It may not be worth the frustration and time spent to wade through the pile to find a few worthy diamonds in the rough.
Another reason is that many professionals – 59%, according to our research – admit to editing their social media profiles when applying for a job. They do this to make sure that their profiles are appropriately perceived, professional and optimised to highlight their achievements and supplement their resumes.
Though these discreet amendments are both practical and common, it can sometimes lead to credibility issues, as employers may have concerns that they are not getting an accurate representation of potential job candidates.
Social media plays an important role in research – for both candidates and hiring managers
However, despite this somewhat sluggish adoption of social media as the primary tool for recruitment in China, both job seekers and employers still rely heavily on social for other key aspects of the job and talent search, respectively.
In fact, our survey found that 67% of professionals in China have a LinkedIn profile and log in at least three times a week, while 92% are just as active on WeChat. Similarly, 49% of companies in China have a LinkedIn account for business purposes, while 65% have an official site on WeChat.
Consequently, social media has become increasingly important as a research tool for job seekers who often use it to investigate and assess companies they are interested in working at. Indeed, when they are applying for jobs, 54% of professionals do company research on LinkedIn, 22% look on WeChat and 47% visit companies' official websites.
It is in your company's best interest to have a social media presence that's informative and up to date, and showcases and promotes your organisation at its best. This, along with robust recruitment practices, will ensure that your company attracts the strongest available talent.
What's more, the survey reveals that a potential employer's social media presence significantly impacts potential employees' impressions of that organisation.
By the same token, employers can use social media to conduct research into and gain a better understanding of applicants (keeping in mind the abovementioned editing). As the recruitment process advances, hiring managers can also conduct checks on social media along the way to assess the suitability of candidates.
Balancing social and traditional acquisition channels
For employers in China, using professional networks and traditional methods for recruitment is crucial, but it's no longer enough. Companies need to go where the candidates are – and that's online. Granted, it may not be where they go first to look for job vacancies, but that's where they conduct their research into a company's culture, brand values, employee benefits and opportunities, business strategy and more.
In addition, when screening and assessing job seekers, it would be best if companies can marry a reliance on social media research with face-to-face job interviews and other tried-and-tested recruitment practices.
For more insights into the use of social media in talent acquisition and how to reach out to the right talent, download our thought-leadership paper Using Social Media in the Talent Acquisition Process in China.