Accelerated growth - from Tokyo to Hong Kong - Eddie Wang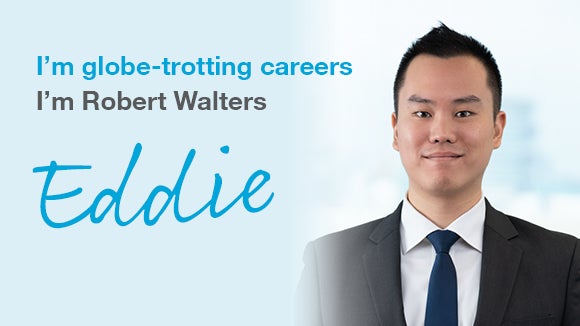 "I had been running my family business in Thailand before joining Robert Walters Tokyo in 2015. As a foreigner with limited Japanese, I initially got in touch with Robert Walters as a candidate, but quickly realised working at Robert Walters – with its international culture, energetic vibe, and meritocratic practices – was the best fit for me. It also enabled me to fully leverage my client relationship building and interpersonal skills.
After two successful years, I was ready for a new challenge. Coincidentally my partner relocated to Hong Kong for work, and with the fortunate support from Tokyo and Hong Kong management, I settled in quickly and built a new emerging technology recruitment desk in Hong Kong covering artificial intelligence, big data and advanced analytics. Emerging technology markets are by default challenging, as the demand from clients for niche skill sets far outweigh the supply of talents, yet embracing the challenge was a key motivation to take on this desk. I appreciate the opportunity to have built a new desk in a technology domain I was enthusiastic about, and find
the skills I have acquired and overall journey immensely rewarding.
I believe this experience has built me up to be a more seasoned and strategic recruitment partner. With the support from my managers and team members, it's been incredible to grow my experience across countries and the opportunity to keep learning is what motivates me to keep pushing myself to grow and to achieve the very best I can."