Recruitment careers in Switzerland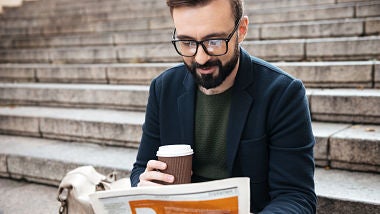 Recruitment is a dynamic, fast-paced and rewarding industry, offering an exciting challenge and incredible rewards to those with the drive to succeed in a sales environment.
A recruitment career with Robert Walters offers excellent earning potential and the opportunity to work with leading brands. We have a strong team-based culture and offer our people ongoing training and mentoring as well as opportunities to work abroad.
What makes a good recruitment consultant?
Nick Dunnett, managing director for Switzerland and Germany says: "As a consultant, you build the bridge between clients, who are searching for new employees, and candidates, who are looking for their perfect role. Therefore, you need to have strong communication skills, resilience and be committed to providing a high level of service.
In Switzerland, our vision is to deliver local Swiss experience with worldwide competency, so we look for bilingual consultants and typically hire professional from industries such as banking, accounting, finance and IT. In our experience, industry professionals are able to quickly build a rapport with clients and candidates, utilising their background knowledge to establish a strong connection and develop a clear understanding of their needs."
Why switch to a career in recruitment?
Be your own boss
Our employees are given the freedom to make decisions and to develop their own part of the business. Entrepreneurialism is crucial to our strategy for growth, which is why we hire people with a creative and independent approach and the ability to spot opportunities for expanding the business.
A team-based approach
Our non-commission, team profit-sharing model is one the things that makes us so unique. Whilst individual performance is rewarded, our focus on team achievements ensures we achieve the best fit for our clients and candidates and create a positive and supportive working environment for our people.
Work with exciting clients
As an important business hub for international businesses, our people work on exciting assignments with some of the most prestigious corporations across all industry sectors, enabling you to expand your network.
Best in class training
We support our staff with continuous professional development, mentoring from senior peers and structured training with the aim of nurturing future leaders from within the business.
Rewards that match your motivation
Working at Robert Walters gives you access to exceptional salary and bonus potential, as well as rapid career progression. We also reward our top performers with incentive trips to luxurious locations.
International career opportunities
With offices all over the world, we actively promote international career opportunities and many of our consultants have relocated abroad.
Are you interested in a career in recruitment? Discover our current vacancies in Zurich. Alternatively, please send your up-to-date CV to rwzurich@robertwalters.com.