Innovative sponsorships
At Robert Walters we have a number of industry leading sponsorships which staff can get involved in and feel proud of. Our sponsorships enable us to build our brand, develop our business and foster closer relationships with existing and potential clients.
From sponsoring the British and Irish Lions to supporting art exhibitions at London's Tate Modern we focus on partnering with like-minded organisations that share our values of passion, integrity and teamwork. Our staff play an important role in attending high profile sponsorship events to host clients and develop new business.
Rugby partnerships
Robert Walters is proud to support both established and emerging rugby nations such as the British & Irish Lions, Japan Rugby Football Union and Brazil Rugby Federation. These partnerships help differentiate our brand, while presenting us with a host of business development opportunities.
British and Irish Lions
In 2017 we were proud to sponsor the British and Irish Lions tour for the second time following their successful tour to Australia in 2013. "We felt they were a great fit for our business," says Stephen Edwards, Chief Marketing Officer. "The Lions pick the greatest players from the home nations and then take their game to the world. We know what it's like to recruit the highest calibre professionals for the best positions and understand the satisfaction that comes from helping to shape a winning team."
As part of the sponsorship we held a launch event in London where staff members won the opportunity to stand shoulder to shoulder with former Lion legends and watch a fierce performance of the Maori haka. This resulted in coverage on Sky Sports News and over 300 press mentions. We continued the campaign with the Ultimate Lions Fan competition which gave fans the chance to win a trip to New Zealand to watch the Lions' games. It was won by Welsh fan, Stuart Broad, whose rousing audition speech went viral with 1.4 million views.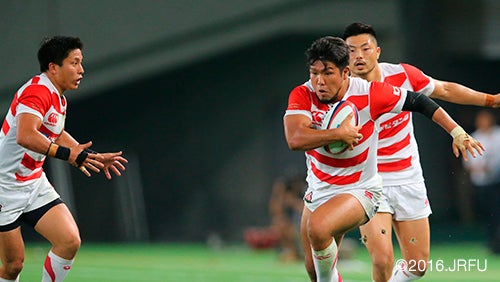 Japan National Rugby
As an official sponsor of the Japan Rugby Football Union, Robert Walters was able to secure exclusive tickets to friendly matches in the run up to the World Cup. These match tickets and pre-game events held by our consultants are highly regarded by clients, and present an excellent business development opportunity for the Group. We also hosted guest appearances by team managers and players who've discussed leadership on and off the field with our staff.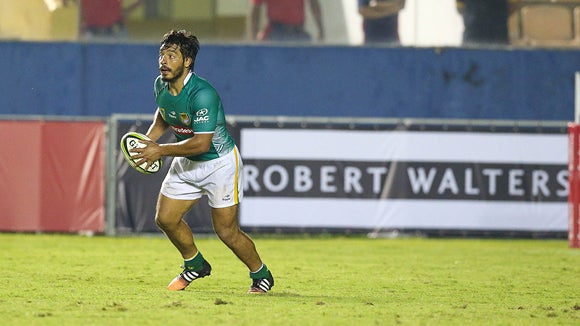 Brazil Rugby Federation
Robert Walters Brazil is an official sponsor of the Brazil Rugby Federation (CBRU) giving us the opportunity to host clients at games and gain exposure through stadium branding. With a mutual goal to grow in the coming years through hard work and determination, Robert Walters is excited to share this journey with the CBRU.
Supporting the Arts
Our sponsorships are not just limited to sport, for example we support the Saatchi Gallery and Victoria & Albert Museum through exclusive corporate memberships. These relationships entitle us to invite staff and clients to private viewings of exhibitions such as the Rolling Stones, Pink Floyd and Alexander McQueen.
"Recruitment is a people business and one of the best things about working for Robert Walters is the opportunity to get out of the office and network with clients and candidates at exclusive events," says Stephen Edwards.